My Blog
Posts for: November, 2013
By John P. Sousa D.M.D.
November 25, 2013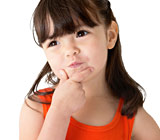 If you think cavities are an inevitable part of childhood, think again; tooth decay, which is actually an infectious disease caused by bacteria, is completely preventable. This is a good thing, because tooth decay can be painful and interfere with a child's ability to eat, speak, and focus in school. Parents have a big role to play in helping their children's teeth stay healthy. Here are some things you can do:
Establish an oral hygiene routine. Good oral hygiene practices should start as soon as the first tooth appears. An infant's teeth should be wiped with a clean, damp washcloth each day. Starting at age 2, a brushing routine should be established using a soft-bristled, child-sized brush and just a smear of fluoride toothpaste. Children need help brushing until around age 6, when they have the dexterity to take over the job themselves — and learn to floss.
Limit sugary drinks and snacks. Sugar is the favorite food of decay-causing oral bacteria. In the process of breaking down that sugar, the bacteria produce tooth-eroding acid. Too much exposure to this acid will leave a small hole, or cavity, in the tooth and create an entry point for the bacteria to reach deeper inside the tooth. Beverages that are sugary AND acidic, such as sodas and sports drinks, are particularly harmful.
Make sure your child sees the dentist regularly. Routine exams and cleanings are a must for good oral health. Even if your child is doing a good job maintaining an oral hygiene routine, there are places where bacterial plaque can build up beyond the reach of a toothbrush and floss. These areas require professional attention. We can also give your child an in-office fluoride treatment to strengthen enamel and reverse very early decay. In some cases, we will recommend dental sealants to smooth out the little grooves in a child's back teeth. This is a quick and easy in-office procedure that will keep out food debris and bacteria for years. And, of course, we can monitor your child's dental development.
If you have any questions about tooth decay or the development of your child's teeth, please contact us or schedule an appointment for a consultation. You can also learn more by reading the Dear Doctor magazine articles "Dentistry & Oral Health for Children" and "How to Help Your Child Develop the Best Habits for Oral Health."
By John P. Sousa D.M.D.
November 15, 2013
Everyone knows Vanna White as the elegant co-host of the popular game show Wheel of Fortune. But here's one thing you may not know: White is listed in the Guinness Book of World Records as television's most frequent clapper, with an average of 720 claps per show — that's over 28,000 per season! And here's something else: the star with the megawatt smile wore braces as a kid, and she's not too shy to talk about it.
"I only had to wear them for a year and it was a good experience for me," she told an interviewer for Dear Doctor magazine. But when it was time for her son to get them, White noticed something different. "We used to have those silver bands that went all the way around each tooth, and they don't have that anymore. It is fascinating to see how far they have come."
We're glad she noticed! In fact, orthodontic appliances have advanced a good deal in the past decade or so. Instead of using metal bands, brackets holding the wire part of braces are now typically attached directly to the teeth with a dental adhesive. For an even less obtrusive look, ask about using colorless brackets instead of metal ones — that way, the only part that's clearly visible is the thin wire itself. And in some situations, braces can be placed on the lingual (tongue) side of the teeth, making them all but invisible.
Another type of nearly invisible appliance is the clear orthodontic aligner. The aligner system consists of a series of precision-made transparent "trays" that fit over the teeth. Each tray is worn for a few weeks, and each moves your teeth by a small amount; together, they can help correct mild to moderate orthodontic problems. And the best part — they're really hard to notice! That makes them perfect for both adults concerned about a "professional" look, and image-conscious teens.
So if you're a TV star — or if you'd just like to have a brighter and better smile — it's never too late to get started! If you would like more information about orthodontics, please contact us for a consultation. You can learn more in the Dear Doctor magazine articles "The Magic of Orthodontics" and "Clear Orthodontic Aligners."