My Blog
Posts for: March, 2018
By John P. Sousa D.M.D.
March 29, 2018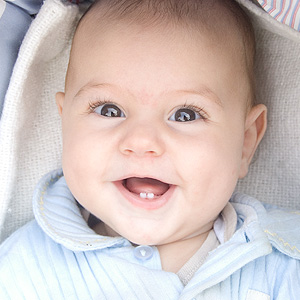 For a lifetime of healthy teeth and gums, it takes a lifetime of personal and professional care. Starting your child's daily hygiene with the first tooth eruption is a must; but you should also consider beginning regular dental visits in their early years, around or before their first birthday.
There's evidence that early dental visits hold a number of benefits that could lead to reduced oral care costs over their lifetime.
Familiarity with professional dental care. Children need to feel comfortable and safe in their surroundings, especially new places. Beginning dental visits early improves the chances your child will view the dentist's office as a regular part of their life. It's especially helpful if the dental professional has training and experience with young children to put them at ease.
Early monitoring for dental disease or other problems. A young child's teeth are highly susceptible to tooth decay. Dental visits that begin early in a child's life increase our chances of detecting any developing dental problems early. In addition to treating decayed teeth, your child may also need preventative actions like sealants or additional fluoride applications to protect teeth if they are at a higher risk for disease. As the child develops, we may also be able to catch early bite problems: with interventional treatment, it may be possible to reduce future orthodontic costs.
Parental help and support. As we discuss your child's dental care with you, we'll be able to provide essential information and training for how to care for their teeth and gums at home. We'll also be able to ease any common concerns you may have, such as thumb sucking or other oral habits, as well as give you sound advice and techniques for dealing with these problems.
As with other areas of childhood development, starting off on the right foot with oral care can make all the difference to their future dental health. The sooner you begin regular dental visits with your toddler, the better their chances for a lifetime of healthy teeth and gums.
If you would like more information on dental care for children, please contact us or schedule an appointment for a consultation. You can also learn more about this topic by reading the Dear Doctor magazine article "Taking the Stress out of Dentistry for Kids."
By John P. Sousa D.M.D.
March 14, 2018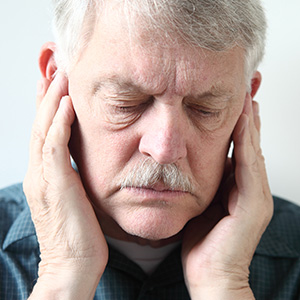 After ruling out other possibilities for your constant jaw joint pain, your doctor has diagnosed you with a temporomandibular disorder (TMD). Now that you know what you have, what can you do about it?
Unfortunately, it's not always an easy answer. Ideas about treatment are almost as numerous as theories on the causes of TMD. By and large, though, we can classify treatment into two broad categories: conservative and aggressive.
The conservative approach is the result of many years of experimentation and application; it's also much less invasive than aggressive treatments. For most patients, though, these treatments can offer significant relief from pain and dysfunction.
Conservative treatments are based primarily on the philosophy that the temporomandibular joint is like any other joint, and should be treated that way. Treatments include thermal therapies like ice or heat packs applied to the jaw, physical therapy (gentle stretching, jaw exercise, and massage) and pain and muscle relaxant medication. In cases where teeth grinding may be a contributing factor, we might recommend a bite guard worn in the mouth to reduce biting pressure.
On the other end of the spectrum are treatments like altering the bite or the position of the jaw. The purpose of bite alteration is to change the dynamic when the jaws are in contact during chewing or clenching, and reduce pressure on the joints. This is often done by reshaping the teeth's biting surfaces, moving the teeth with orthodontics or performing crown and bridgework. Another possibility, actually modifying the lower jaw location, requires surgery. All of these aggressive treatments are done in order of less to more invasiveness.
These more aggressive treatments, especially jaw surgery, are irreversible. Furthermore, studies on results have not been encouraging — there's no guarantee you'll receive relief from your symptoms. You should consider the aggressive approach only as a last resort, after you've tried more conservative measures. Even then, you should get a second opinion before undergoing more invasive procedures.
Hopefully, you'll see relief from therapies that have made a significant difference for most TMD sufferers. And that's our goal: to reduce your pain and dysfunction and help you regain your quality of life.
If you would like more information on TMD causes and treatments, please contact us or schedule an appointment for a consultation. You can also learn more about this topic by reading the Dear Doctor magazine article "Seeking Relief from TMD."