My Blog
Posts for tag: dental injuries
By John P. Sousa D.M.D.
July 11, 2020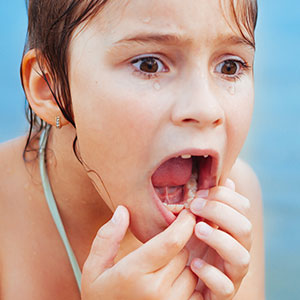 As summer reaches its apex here in the western hemisphere, warmer weather beckons many of us out of doors. And there's plenty of fun to be had, from hiking and camping to frolicking in the pool, so long as you're playing it safe—and that includes with your family's dental health.
As physical activity increases during the summer months, so does the potential for accidents. And our mouths—especially the teeth, gums and jaws—aren't immune: In the blink of an eye an accident could cause a serious oral injury that can reverberate for weeks, months or even years. Not only that, but dental diseases like tooth decay or gum disease don't take the summer off.
So have fun this summer, but take precautions with your family's dental health. Here are a few top things that deserve your focus.
Sports-related injuries. Summer often means outdoor sports like basketball and baseball. Even if you are shooting hoops alone or honing batting and catching skills with family members, accidents can happen, possibly resulting in an injury to the mouth. To guard against this, be sure the athletes in your family wear appropriate protective gear like helmets or mouthguards.
Slips and falls. Moving around outdoors, especially in unfamiliar territory, increases the risk for falls that could injure the mouth. A pool area can be especially hazardous: Hard surfaces that are slippery when wet, for example, are a tooth injury waiting to happen. So, try to eliminate structural hazards around pools or other high-risk areas as much as possible, and insist that everyone adhere to safety rules like "No running."
Oral hygiene. Although not in the category of an accidental blow or fall, dental disease is still a year-round risk: Your family may be taking a break from routine, but disease-causing oral bacteria don't. So, encourage your family even in the more laid-back summer months to continue to brush and floss every day to minimize the development of tooth decay or gum disease.
Sugary snacks. Summer may also occasion a break from what your family normally eats. As a result, you may be munching more on foods with added sugar. Remember, though, oral bacteria love this particular carbohydrate as much as your family does. More sugar in the mouth means more bacteria and a higher risk of tooth decay. So, choose items like nuts or fresh fruit as much as possible in lieu of sugary treats.
Summer is a great time for relaxing in the open air and building fond family memories. Just be sure to exercise these preventive measures to keep oral accidents or dental disease from ruining the fun.
If you would like more information about dental prevention measures, please contact us or schedule a consultation. To learn more, read the Dear Doctor magazine articles "Athletic Mouthguards" and "An Introduction to Sports Injuries & Dentistry."
By John P. Sousa D.M.D.
February 02, 2020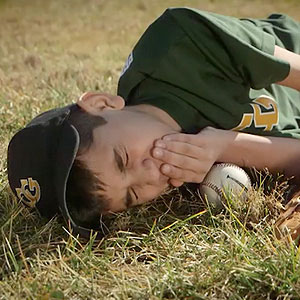 Even though teeth are resilient, they're not indestructible. An accidental collision involving the face could damage teeth, even knocking a tooth completely out of its socket.
At first, it might seem like the end of the line for that particular tooth. But it doesn't have to be—if you know what to do. But you'll have to act quickly: The longer the tooth is out of its socket, the less chance it will survive long-term.
Here are the steps you should take to save a knocked-out tooth.
Find the tooth. It's important that you locate the missing tooth quickly. When you do, don't handle it by the root end: It still contains delicate periodontal cells that are essential if the tooth is going to rejoin with the ligaments and bone. Use clean water to rinse off any dirt or debris.
Reinsert the tooth. Holding it by the crown and not the root, reinsert the tooth into its empty socket, hopefully within an hour (the faster the better). You want to make sure it's good and snug, so apply a little force when you do this. Place some clean gauze or cloth between the tooth and its opposite on the other jaw, then have the person bite down and hold it in place.
Get immediate dental care. It's preferable to find a dentist as soon as possible (if not, then the nearest emergency medical facility). The dentist will x-ray the tooth to make sure it's positioned properly, and may adjust it further if necessary. They may also splint the tooth to adjacent teeth to help stabilize it until it fully reattaches with the jaw.
Again, time is of the essence—the quicker you can perform the above steps, the better the tooth's chances. Any delay could jeopardize the tooth's ability to reattach, or it could shorten its lifespan.
You can also get guidance on treating a knocked-out tooth and other dental emergencies with a free mobile app developed by the International Association of Dental Traumatology (IADT). Just look in your Android or IOS app store for ToothSOS.
If you would like more information on what to do during a dental emergency, please contact us or schedule an appointment for a consultation. You can also learn more about this topic by reading the Dear Doctor magazine article "When a Tooth is Knocked Out."
By John P. Sousa D.M.D.
February 03, 2013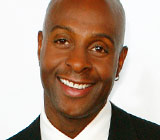 As a Pro Football Hall of Famer and first runner up on the hit television show Dancing with the Stars, Jerry Rice has a face and smile that truly has star quality. However, that was not always the case. During an interview with Dear Doctor magazine, the retired NFL pro discussed his good fortune to have had just a few minor dental injuries throughout his football career. He went on to say that his cosmetic dentist repaired several of his chipped teeth with full crowns. Rice now maintains his beautiful smile with routine cleanings and occasional tooth bleaching.
If you have chipped, broken or missing teeth, or are considering a smile makeover, we want to know exactly what you want to change about your smile, as the old adage is true: Beauty is in the eyes of the beholder. This is one reason why we feel that listening is one of the most important skills we can use during your private, smile-makeover consultation. We want to use this time to ensure we see what you see as attractive and vice versa so that together we can design a realistic, achievable blueprint for your dream smile.
For this reason, we have put together some questions you should ask yourself prior to your appointment:
What do you like and dislike about the color, size, shape and spacing of your teeth?
Do you like how much of your teeth show when you smile and when your lips are relaxed?
Are you happy with the amount of gum tissue that shows when you smile?
Do you prefer a "Hollywood smile" with perfectly aligned, bright white teeth, or do you prefer a more natural looking smile with slight color, shape and shade variations?
To learn more about obtaining the smile you want, continue reading the Dear Doctor magazine article "Great Expectations — Perceptions In Smile Design." Or you can contact us today to schedule an appointment so that we can conduct a thorough examination and discuss your cosmetic and restorative dentistry treatment goals. And if you want to read the entire feature article on Jerry Rice, continue reading "Jerry Rice — An Unbelievable Rise To NFL Stardom."